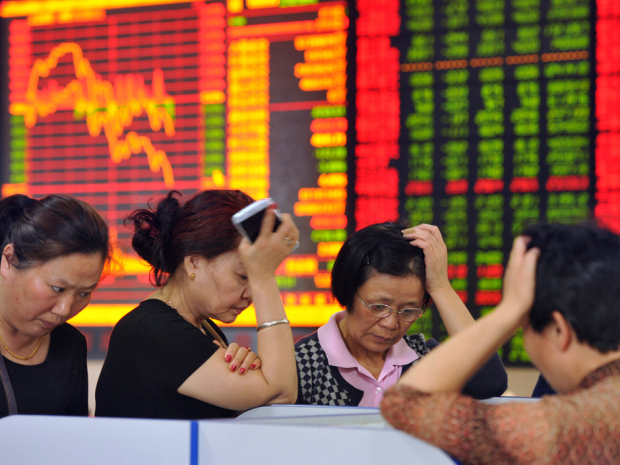 The global uncertainty concerning the health of China's economy once again raised fears after last week's large corrections on the Chinese stock market sent tremors across world indices. While the Chinese slowdown may even be more dire than predicted, local experts have mixed reactions on what it means for the Cambodian real estate sector despite government data showing that Chinese investment in property is still at an all-time high.
According to Huy Nara, general director of the construction department at the Ministry of Land Management, Urban Planning and Construction (MLMUPC), Chinese construction and real estate companies operating in the Kingdom have officially surpassed those of Korean companies who have long dominated the sector.
While he said that the total investment from privately funded Chinese projects has neared $946 million, the data was only collected from 83 of the 135 registered Chinese companies. The rest of the companies licensed with the Ministry of Commerce, he explained, have yet to actively invest.
Nevertheless, despite the recent surge of Chinese development activity such as on Diamond Island and a slew of other projects around the country, a large chunk of investment is still led by Korean investors that have pooled some $1.5 billion of total investment spread across a reported 48 registered companies since 2000, Nara said.
While foreign investment is then followed by Vietnamese companies coming in third, with Japanese and Thai companies vying for fourth place, Kim Heang, president of Cambodian Valuers and Estate Agents Association, believes official numbers can be troubling when trying to analyse the full level of actual investment when there is a large number of licensed, but inactive companies.
"If we talk about the income that flows into construction development and real estate sector in recent times, Chinese companies sit on the top with the amount of companies, as well as how many land plots and projects that are currently being developed," he said.
Heang maintained that exact calculations of the level of investment remain publicly unavailable, in spite of the large presence of Chinese investment visible through Chinese characters plastered amid construction sites in the city.
He cited that the recently acquired eight hectares purchased on the politically fraught land of Boeung Kak Lake by Beijing-based Graticity Real Estate Development, as well as land in front of the National Pediatric Hospital,are worth "hundreds of millions of dollars."
"Those figures are not fully calculated and do not include the investment from other companies," he said.
Nevertheless, while it is difficult to ascertain the details of the sale, transference or purchase of land, Heang did say that the Koreans continue to dominate the documented capital investment in the foreign developer market.
"Just look at Gold Tower 42, Booyoung Town and Camko City, for instance," he said, noting that the multi-million and billion dollar projects are headed by Korean developers.
Po Eavkong, General Director of Asia Real Estate, stated a similar opinion towards the rise of Chinese investors especially in recent years. However, he noted that adequate appraisal to track financial investment is lacking.
"As the Chinese government has tried to clamp down on corruption, both the good and not-so-good Chinese investors have been attracted to the Cambodian market," he said.
Regardless, he said that the rise in Chinese investment has a lot to do with the growing partnership between the two countries, adding that "the Cambodian real estate sector is still becoming more and more attractive [for Chinese investors]."
While it was previously reported that during the first four months of 2014, China's public and private sector invested about $1.4 billion in Cambodian construction projects – with the total amount resting at $2.7 billion in 2013 – according to government data, the recent crisis has led many experts to doubt if the trend will continue.
David Van, managing director of business advisory firm Bower Group Asia, doubts the validity of Chinese commitment to construction projects.
"I always take with a large pinch of salt all those multi-billion dollar projects announced by Chinese investors," he said, adding that now that the crisis appears to be worsening, "those projects that have seen some initial investments [may] not receive incremental funds while those in the pipeline would simply not be funded by … loans from China anymore."
Regardless, while the full scope of how the Chinese slowdown will spill over into the Cambodian property market remains to be seen, Van is unsure what effects it will actually have or if funds from the north will dry up, halting investment.
"I don't honestly know yet, but we shall see the results within this year," he said.
Jay Menon, lead economist for ADB's Office for Regional Economic Integration, similarly believes that the recent developments, and the further devaluation of the Yuan, is a "clearer indicator that the real economy may be a lot worse than current statistics suggest."
"If this is the case, then capital outflows from China into the Cambodian property market is likely to be significantly affected, since these are discretionary or, in some cases, speculative investments," he said.