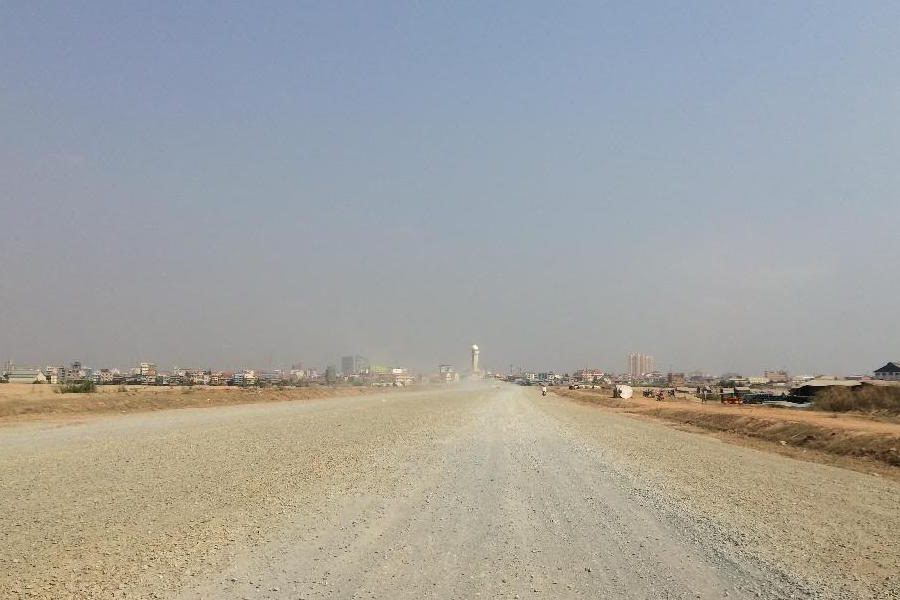 The much-anticipated Hun Sen Boulevard – which will be the largest road in Phnom Penh once completed – is to be finished in the middle of this year, said Meas Virya, head of ING Holdings technical department.
The 60-metre wide road will be accompanied by a 15-metre wide curbside. The total length of 9 kilometres will run from the north to the south of Phnom Penh starting from the intersection of Kbal Tnal and Prek Kompeus commune in Dangkor district, he said.
While Virya said that the company is still negotiating a settlement with about 60 families who are affected by the construction project, the majority of the residents have already agreed on the proposed compensation.
The road also stretches over areas Boeung Tompun and Boeung Choeung Ek, as well as part of Kandal province. Another road that runs through from the Kandal provincial office to the Cambodia Beer Khmer Brewery is also 20 per cent completed, said Virya.
In addition to the Hun Sen Boulevard, the half-completed 2.14 kilometre Oknha Hun Neang Boulevard will run from the east to the west of Phnom Penh, stretching from Chak Angre Krom to Road 371.
Hun Sen Boulevard is essential to the infrastructural development of the city, said City Hall spokesperson Long Dimanche, as it is the main link from Phnom Penh's centre to the south of the city, which will significantly cut down on traffic congestion along National Road 2.
Furthermore, the boulevard will provide access to the ING City, a $696 million satellite city project being developed on 2,572 hectares of land – of which 1,423 hectares will be used for residential and commercial spaces, while the remaining 1,149 hectares will be used to preserve wetlands according to the company's development plan.
Po Eavkong, general manager of Asia Real Estate Cambodia, said that these initiatives allow for further infrastructure development around ING City—a company, he noted, that was the first to undertake development in that area.
"The preparation of the infrastructure system in this region has made the surrounding areas more attractive, causing the price to double up in the last two to three years," he said.
Source: Siv Meng – Phnom Penh Post.